As a student living in Hobart, you'll have the chance to live right in the heart of the action.
To become part of a vibrant student community, choose between five on-campus student accommodation options.
Christ College is the closest accommodation to the University of Tasmania International Pathway College Sandy Bay campus – approximately a 2-minute walk.
Our University Apartments, in Sandy Bay, offer six-bedroom flats, while John Fisher colleges offer a residential college experience with single rooms and shared facilities.
42 Melville Street and Hobart Apartments offer all the conveniences and attractions of inner-city living. Both locations offer self-contained studio accommodation, with 42 Melville Street also offering shared apartments. They are also a short walk to our city campuses.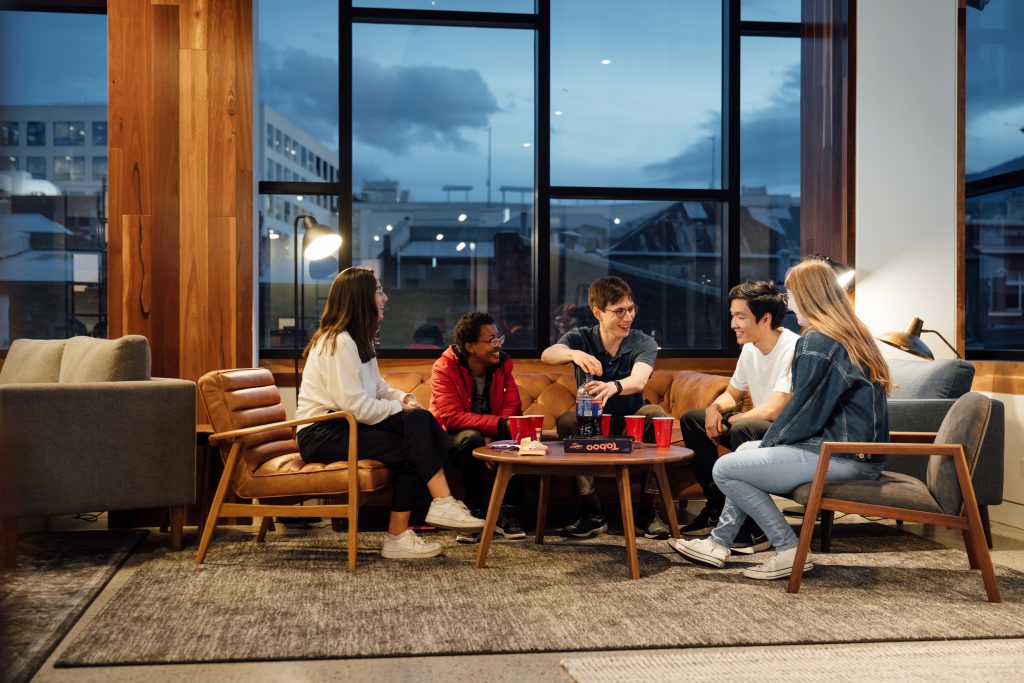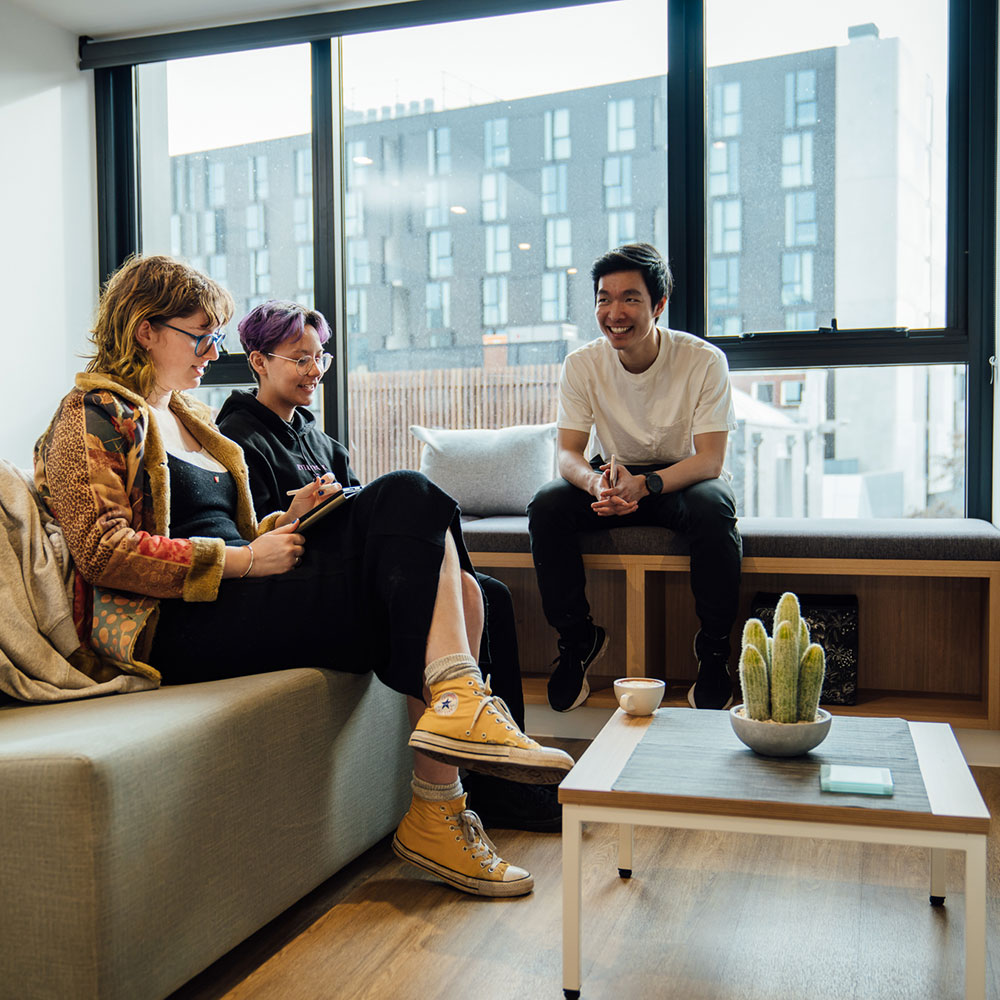 Our accommodation helps you make friends and get the most of your time at uni. Having constant support around you, you'll always have someone to chat to and study with.
Join a community where you'll feel safe, where residents look out for each other, and where you can take part in enriching activities. Our friendly Residential Leaders and staff will get you started.
As a resident there are plenty of events and programs to get involved in. You can keep fit, rug up on a movie night, take art classes, compete in sports, tour the state, and much more.
Connection to place and culture
Develop an appreciation for the unique attributes of Tasmania, indigenous cultures, the University and other communities through resident field trips and place-based learning activities.
Communities are built over conversations. Develop professional networks and experiences, exchange ideas creatively and intellectually and celebrate the richness of our community over shared meals.
Make meaningful real world contributions to Tasmania and the world through a diverse range of creative challenges. You can also check the sustainability portal for info about student programs and opportunities.
Future readiness and leadership
Establish networks and develop your employability and leadership potential by engaging in experiences that will extend and challenge you within the University, community and industry.
Represent your community in weekly sports competitions including basketball, badminton, futsal, netball and more. You can also access regular fitness, wellbeing, and general health programs.
Get involved in a wide range of inter-community activities where you will make long-lasting friendships and explore diverse interests recreationally or competitively… well, socially competitively at least.
The only fully catered independent residential college in Hobart, Jane Franklin Hall is a welcoming community of students with a strong culture of academic success.
Transport to and from campus is provided.
Note that international students under 18 years of age
who choose to live in on-campus accommodation will be
accommodated in either the Sandy Bay Campus or
Jane Franklin Hall.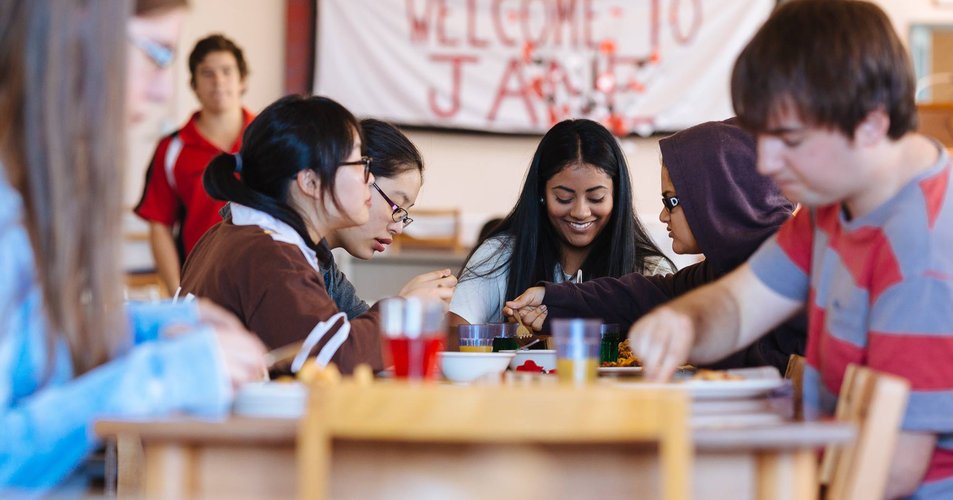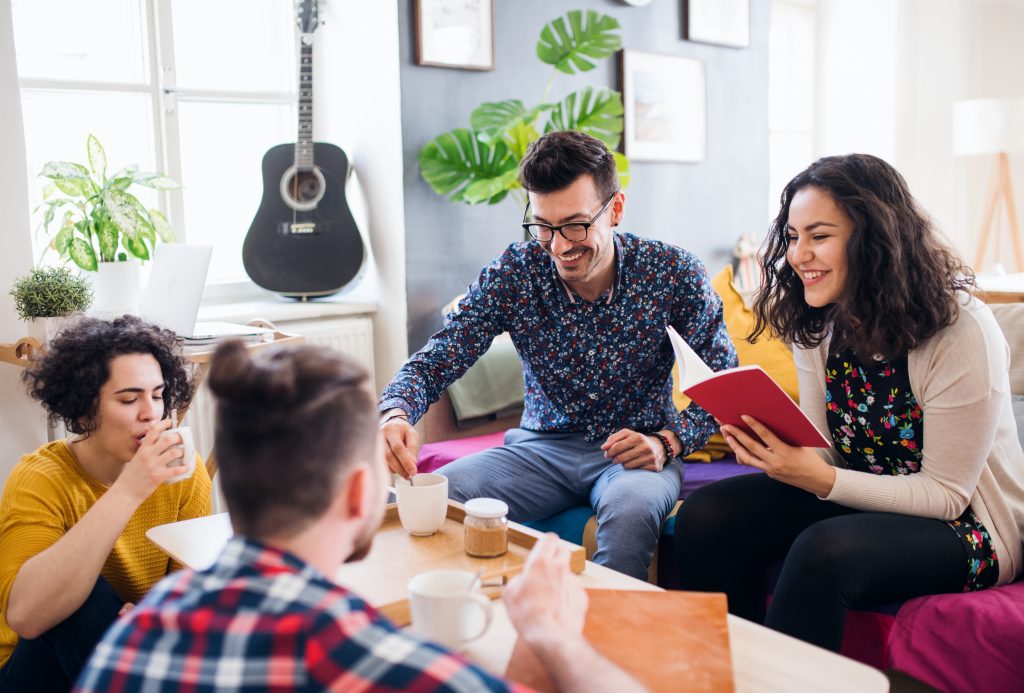 Private rentals are advertised by local estate agents or online. It is usually better to wait until you have arrived. This is because you must have a look at the property and meet the other residents before deciding whether you want to move in.
It is a good idea to have somewhere to stay when you first arrive in Tasmania. As some student residents leave for the summer, we are able to offer casual vacancies in our Student Living communities for individuals, groups and conferences.
Shared rental accommodation
Sharing a rental house off-campus with other students is a popular option for many university students. Shared rental accommodation is advertised on noticeboards around the university (especially the Tasmanian University Student Association (TUSA) Building), and also on websites such as flatmates.com.au.